STEP BY STEP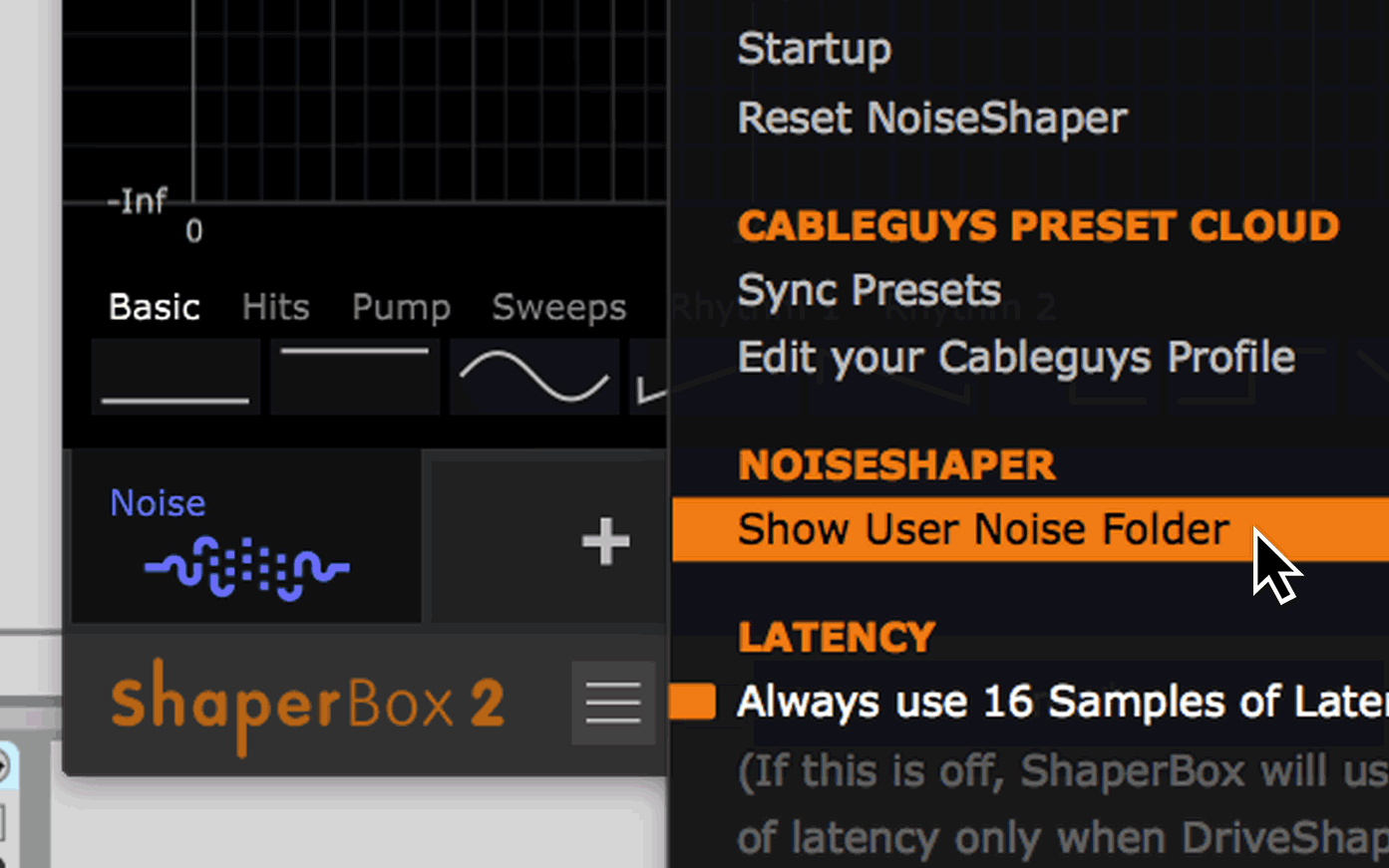 From the Main Menu (☰ icon), choose Show User Noise Folder to open Documents/Cableguys/ShaperBox 2 User Noises in Windows File Explorer/macOS Finder. This is where all user noise files are stored.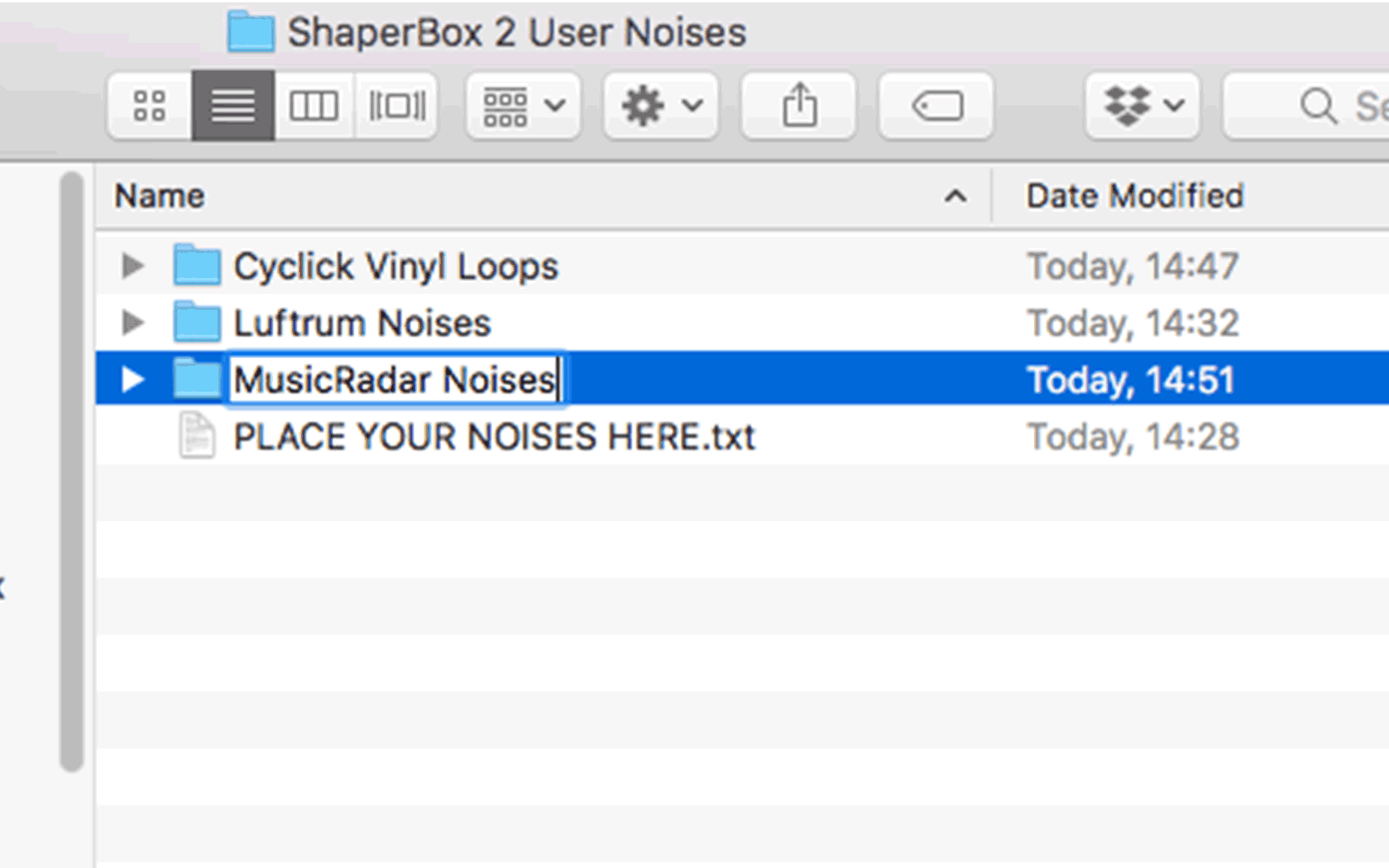 If you like, create further folders within the ShaperBox 2 User Noises folder to categorise your noises. Note that only one tier of subfolders within ShaperBox 2 User Noises is supported – further subfolders within those subfolders won't be seen by NoiseShaper.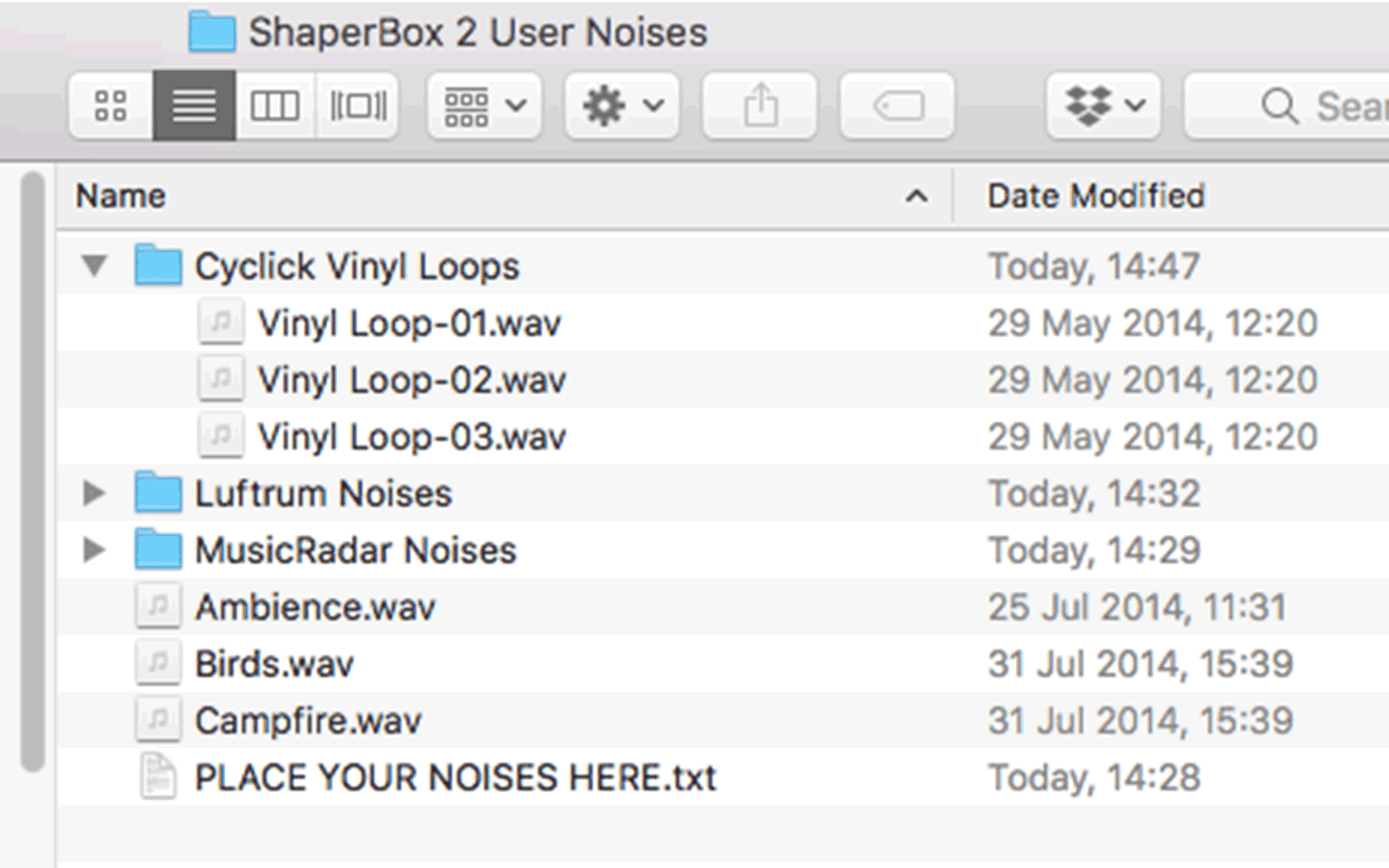 Place any number (but see below) of samples in WAV, AIF or AIFF format in the ShaperBox 2 User Noises folder and/or any subfolders you've added to it.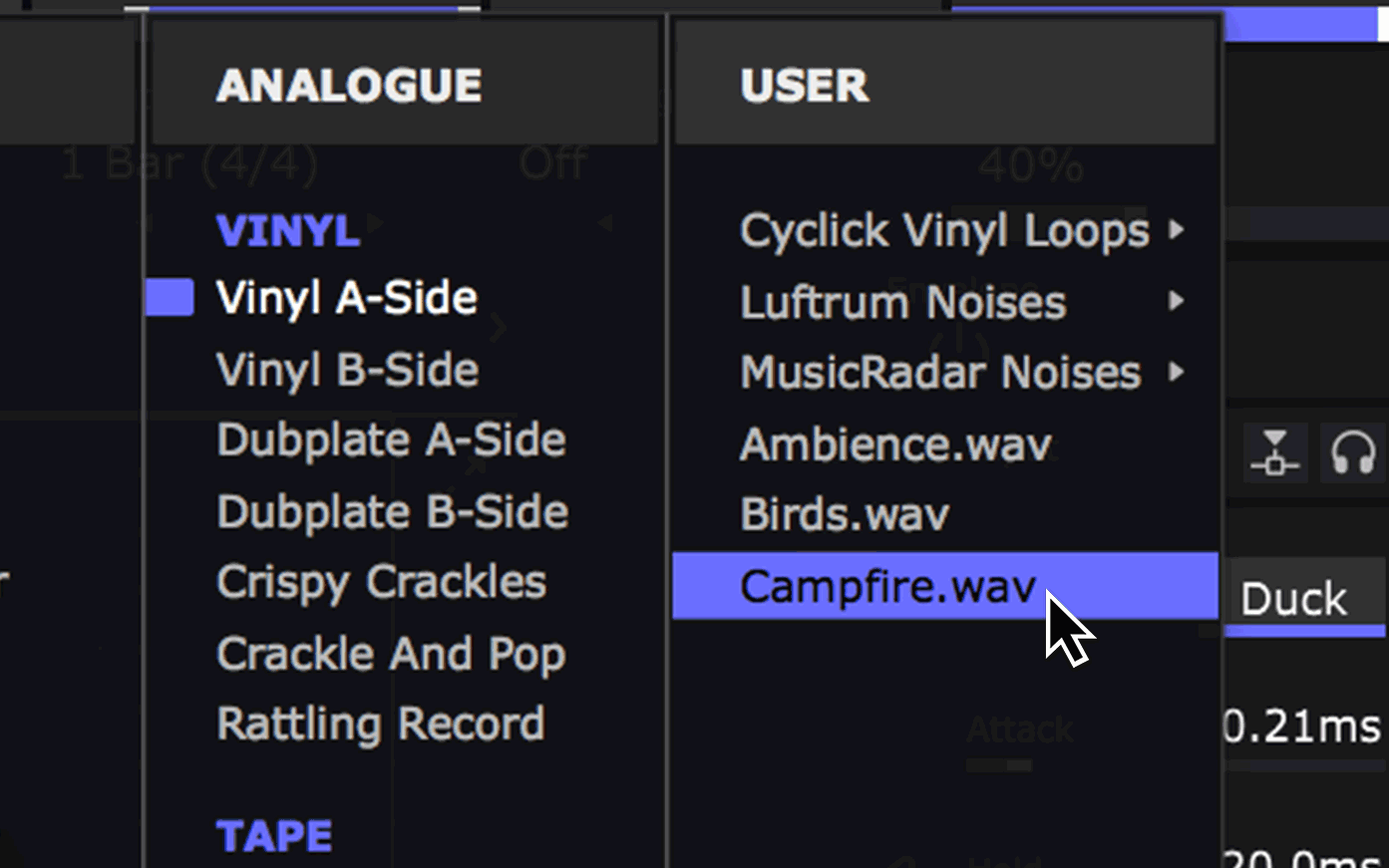 Launch NoiseShaper and open the Type menu. Your imported noises and subfolders will be available in the User column.
PRO TIPS
For best results, follow these guidelines:
Noises should be 'noisy' — ie, free of tonal, melodic or harmonic elements

Noise samples need to loop cleanly

Non-rhythmic noise works best, so avoid anything with an obvious groove

Keep noises dynamically consistent, with no big volume changes over time.
Please note:
⚠ Only one tier of subfolders is supported.
⚠ The maximum total number of supported samples and/or folders is 1000.
⚠ Samples are limited to 100MB each, with sample rates up to 192kHz.
⚠ User noises aren't saved with presets – only the file path to the sample is saved. If ShaperBox cannot locate a user noise sample, the Type menu is highlighted red.